Talk to us about your ideas and we will support you in the implementation of your idea. Or let us be creative and take care of all the steps for you, from design to concept to paper finishing. That's what our creative and competent graphics department is here to help you along the way.
Almost all materials printable
Kappa, Forex, Smart-X, aluminum composite panels, stone panels, wood, acrylic, sheet metal and even glass.
Fixation of the print with UV light. Durable, fade-resistant colors and long-lasting printing.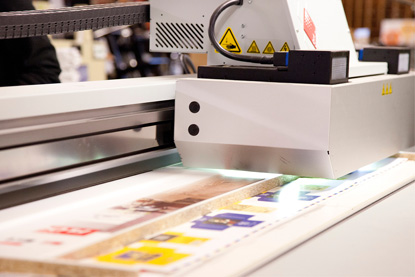 Milling, Laser
& Cut technology
Wood | Alu-Dibond | Honeycomb material | Plastic | Acrylic glass | MDF | Textiles | Felt
Accurate fit, professional and attention to detail. Give your printed products such as business cards, greeting cards, folding boxes and much more the finishing touch with laser cutting.
Our large machine park mills, cuts, creases, drills, engraves and finishes all machinable materials: cardboard, plastics, composite materials made of plastic or aluminum, multiplex plywood, acrylic glass, and much more. Many products of the advertising technology but also individual special productions can be manufactured in this way and special wishes can be fulfilled.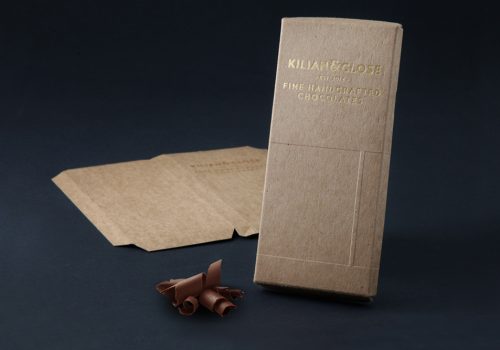 Further processing
& finishing
Die-cuts, blind embossing and hot foil stamping give your paper promotional products a unique look. Original, high quality, creative and precise.
We make your print products sparkle and turn them into an experience for hand and eye.
Advertising technology
& Packages
We develop and produce packaging for your Products. We realize smaller formats in-house, also in large editions. We implement individual wishes together. Perfectly matched to special requirements.
Large logos, lettering and individual letters on walls, individual room lettering/door signs, life-size figures and special gifts in a beautiful package (for your customers for example).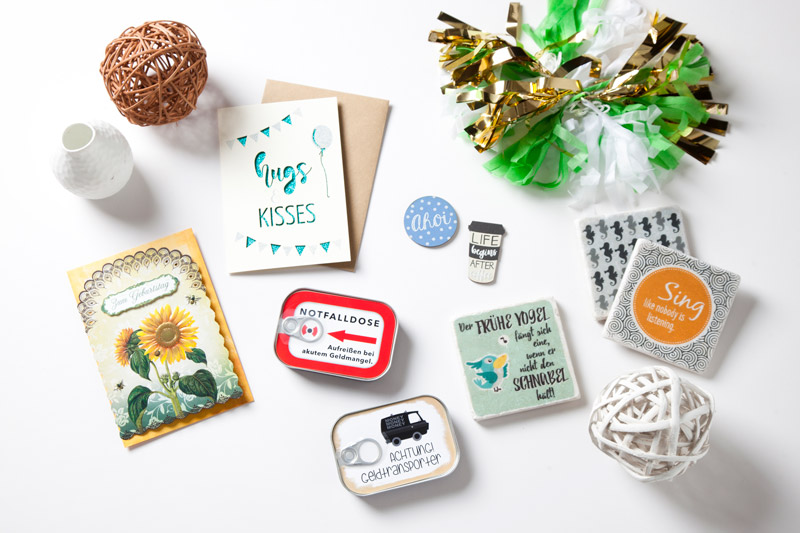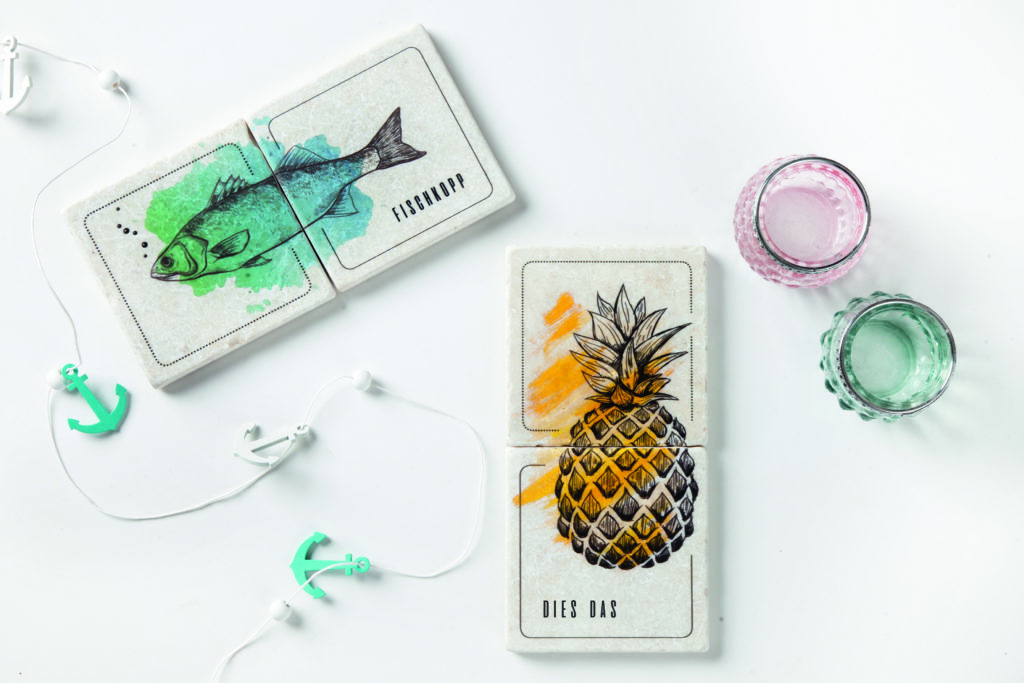 Our own products
include canned mail, various greeting cards, gift items such as marble coasters, decorative signs, magnets and bookmarks. Whether invitation, thank you or small attention, whether large editions or unique pieces: We make very
personal and extraordinary gifts
possible.
In close cooperation with workshops for the handicapped, we also offer you hand-made clothing. This allows us to respond to unusual requests and make fillings or applications possible.